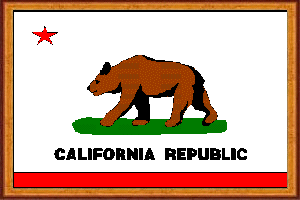 CALIFORNIA RESEARCH
Review what I have accumulated thus far on my relatives, don't forget to e-mail me if you see something familiar.

These are my California ancestors.
Amos San Joaquin County, CA
Barefield

NC>Stewart Co. TN>Humphreys Co. TN> Ballard Co, KY>

Pulaski County

,

IL

> Madison Co, IL>Erie Co, OH> Ottawa Co, OH

>

Milwaukee County, Wisconsin>Kern County, CA

Coleman Sacramento Co, CA
Foreman Sacramento Co, CA
Johnson Pulaski County, Illinois
Maynard Georgia>Choctaw County, OK>Sequoyah County, OK>Texas>San Joaquin County, CA
White San Joaquin County, CA
CALIFORNIA LINKS
CALIFORNIA MYSTERIES
I have been researching the surname little as it is my son's grandmothers name - I noticed on your site the Malcolm link and not sure if my little is connected as she was African- American. My son's father died in 2006 - thin build and features, brown eyes- but my son has blue - green eyes. I am blond - but I know brown eyes are dominant.
Grandmothers name was Gloria June married to Robert Black (middle name may be everett)- her cousins were Howard G and Lillian - all 3 born "I think" in the bay area or NV. Gloria also lived in possibly the Tacoma area- Son Leslie Allen Black was murdered by Seattle Police in 1971 in speed chase.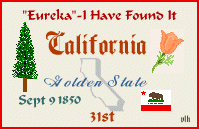 Submit your page to 34 popular sites for free, using one form!
---
SOUTHERN ILLINOIS GUESTBOOK
COMING SOON
Read my DreamBook guestbook!
Sign my DreamBook!
[ Home ] [ Ancestors] [ Illinois] [ Links] [ Research ][ States ]
[ Alexander Co, IL ] [Bond Co, IL] [Boone Co, IL] [Cook Co, IL] [Gallatin Co, IL] [Jefferson Co, IL] [Johnson Co, IL]
[Knox Co, IL] [Macoupin Co, IL] [Madison Co, IL] [Massac Co, IL] [Peoria Co, IL] [Pope Co, IL]
[ Pulaski Co, IL] [Saline Co, IL] [Sangamon Co, IL] [St. Clair Co, IL] [Union Co, IL] [Williamson Co, IL]
Send mail to the Webmaster with questions or comments about this web site.
Copyright © 2007 DebDavis.org, All rights reserved.