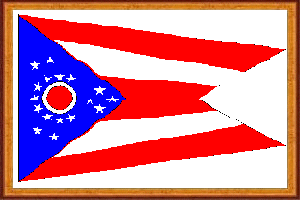 DEB DAVIS'
OHIO RESEARCH AND HISTORY
OHIO AREAS
Welcome to my Ohio genealogy page of links and research. My Ohio research is in the following counties: Cuyahoga County, Jefferson County, Lucas County, Mahoning County, Ottowa County, Note: These county links are US GenWeb sites.
OHIO SURNAMES
Review what I have accumulated thus far on these relatives, don't forget to mail me if you see something familiar.
BLANKS
KNABBS
REYNOLDS
SMOOT
OHIO MYSTERIES
If you have information that you believe will help me find more information on these Ohio ancestors, please don't hesitate send mail. Either e-mail me or send snail mail to Deb Davis, 8170 Goshen Road, Edwardsville, Illinois 62025.
BAREFIELD. Looking for information on Romulus BARFIELD, his ancestors and descendents. Romulus was born 1870 in Kentucky. His father was Thomas BARFIELD born about 1846 in Tennessee. Tom lived in Barlow, Kentucky (Ballard County) in the 1880 census with his wife Isabelle born about 1840. Their children living with them at the time were Romulus, age 10, Jasper, age 18, Sallie age 12, and Thomas age 19. David BARFIELD or BAREFIELD) born about 1862 was the brother of Thomas BAREFIELD and also lived with the family. Thomas BAREFIELD later resided in Grand Chain, Pulaski County, Illinois with his wife Isabelle in the 1900 and 1910 censuses. Romulus BARFIELD and a number of other family members moved to the Port Clinton, Ohio area in Ottowa County. I would like more information on this family.
HOWARD QUERIES
I am looking for information on the descendents of Fannie MCCLELLAN and Noah Vince HOWARD. I would very much like to contact any living descendents. Fannie HOWARD was my gg-aunt.
Noah Vince HOWARD was born November 1866 in Tennessee, and died February 11, 1944. He was the son of Evaline born April 1835 in Tennessee and Joseph HOWARD who was born November 11, 1830 in North Carolina, and died April 27, 1901. His siblings were Johnathan HOWARD, born. 1863 in Tennessee, Josephine HOWARD born 1865, Tennessee, Connie HOWARD, born 1870, Tennessee, Carrie C. HOWARD, born March 1876, Tennessee and married Frank REYNOLDS in 1894; born February 1868, Illinois.
Vince married Fannie S. MCCLELLAND December 23, 1889 in Grand Chain, Illinois, daughter of Richard MCCLELLAND and Sallie RUTLEDGE. Fannie was born December 1867 in Tennessee according to the 1900 census and died October 19, 1943.
Children of Vince HOWARD and Fannie MCCLELLAND are:
i. Maud HOWARD, born 1892.
ii. Sallie HOWARD, born October 21, 1902, Grand Chain, Illinois.
iii. Wyoma HOWARD, born 1903, Illinois.
iv. Joe T. HOWARD, born 1905, Illinois.
v. Bennie HOWARD, born 1906, Illinois.
vi. Hallie M. HOWARD, born 1908, Illinois.
They lived in Alexander County, Illinois in the 1900 census and in Pulaski County, Illinois in the 1910 census. It is believed the family moved from Pulaski or Alexander County, Illinois to Steubenville, Ohio. I would love to hear from anyone with information. You can find more on my families as well as links to other McClellan(d) researchers at http://www.debdavis.org/.
MCCLELLAN(D) I am researching Warn McClelland born Aug 1880 in Pulaski County, Illinois. She was the child of Richard McClelland and Sarah Rutledge McClelland. It is believed Warn may have died in Ohio and is known to have spent time in New Mexico. If anyone has any information, please e-mail me.
OHIO RESEARCH
OHIO LINKS
I've used these links to search for information on my Ohio Ancestry.
CUYAHOGA COUNTY
JEFFERSON COUNTY
The Public Library of Steubenville and Jefferson County
LUCAS COUNTY
MAHONING COUNTY
LINKS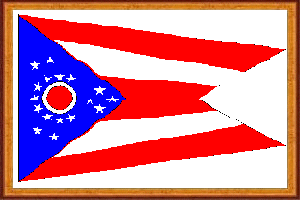 Submit your page to 34 popular sites for free, using one form!
---
SOUTHERN ILLINOIS GUESTBOOK
COMING SOON
Read my DreamBook guestbook!
Sign my DreamBook!
[ Home ] [ Ancestors] [ Illinois] [ Links] [ Research ][ States ]
[ Alexander Co, IL ] [Bond Co, IL] [Boone Co, IL] [Cook Co, IL] [Gallatin Co, IL] [Jefferson Co, IL] [Johnson Co, IL]
[Knox Co, IL] [Macoupin Co, IL] [Madison Co, IL] [Massac Co, IL] [Peoria Co, IL] [Pope Co, IL]
[ Pulaski Co, IL] [Saline Co, IL] [Sangamon Co, IL] [St. Clair Co, IL] [Union Co, IL] [Williamson Co, IL]
Send mail to the Webmaster with questions or comments about this web site.
Copyright © 2007 DebDavis.org, All rights reserved.