DEBDAVIS.ORG
HOME OF THE GRAND CHAIN GANG
Genealogy Success Story

Want to know if genealogy web pages are worthwhile. Well, when I first undertook this project I wondered if it would be worth the time and effort. This is my success story.
Several months ago, I received an e-mail from an Australian lady named Yolonda Walker. She had been browsing through my website and found her grandfather's name in the transcription of Rhinnie Hill Cemetery that I had posted. She wanted to know if I had any other information regarding her Grandfather. After reading her e-mail, I thought his name sounded awfully familiar and maybe he is my relative as well. So I pulled up my family tree and found him. As it turned out, this was Yolonda's grandfather. I also already had her father and his siblings in my tree. It has been truly a thrill to have a new cousin find me via my website.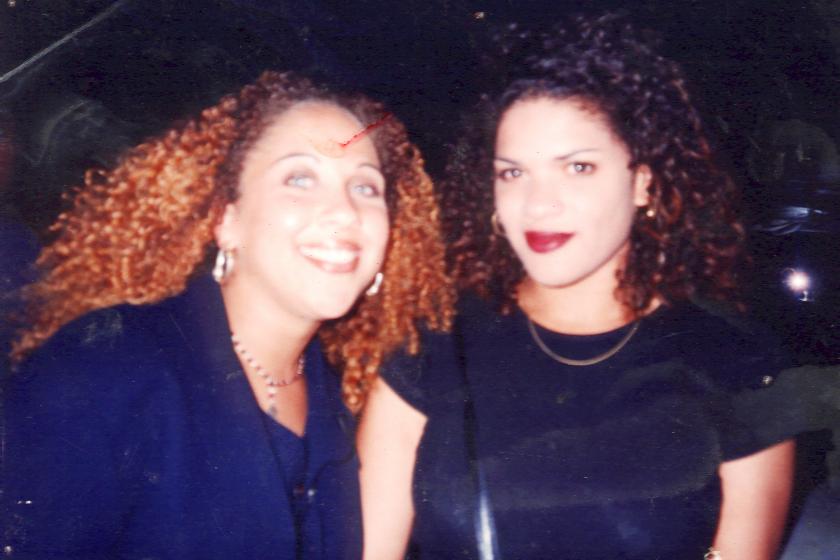 MY NEW COUSINS
YOLONDA AND MARIKA
Please send me e-mail and let me know what you think of this site. And don't forget to leave your surnames in my guest book, you never know another visitor just might be a relative.


Submit your page to 34 popular sites for free, using one form!
---
SOUTHERN ILLINOIS GUESTBOOK
COMING SOON
Read my DreamBook guestbook!
Sign my DreamBook!
[ Home ] [ Ancestors] [ Illinois] [ Links] [ Research ][ States ]
[ Alexander Co, IL ] [Bond Co, IL] [Boone Co, IL] [Cook Co, IL] [Gallatin Co, IL] [Jefferson Co, IL] [Johnson Co, IL]
[Knox Co, IL] [Macoupin Co, IL] [Madison Co, IL] [Massac Co, IL] [Peoria Co, IL] [Pope Co, IL]
[ Pulaski Co, IL] [Saline Co, IL] [Sangamon Co, IL] [St. Clair Co, IL] [Union Co, IL] [Williamson Co, IL]
Send mail to the Webmaster with questions or comments about this web site.
Copyright © 2007 DebDavis.org, All rights reserved.