TAYLOR FAMILY RESEARCH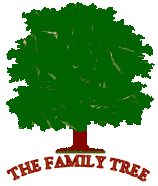 ---
Contents
To have your research or link to your website appear here, please e-mail me.
---
Soundex Code - T460
Link to find your codes
Surname To Soundex Code Converter
---
Spelling Variations
TALOR
TALER
TAYLER
TAYLOR
---
Websites
To have your website appear here, please e-mail me.
Links to assist your research online
Personal Websites
TAYLOR WEBSITES
To have your Taylor related website appear here, please e-mail me .
---
QUERIES
To have your family query appear here, please e-mail me.
Or just let me know what you think of this site. And don't forget to leave your surnames in my guest book, you never know another visitor just might be a relative.
Jill Joseph
I am also researching my Washington ancestor who died in Madison Co., IL. She is: Sarah Washington who was the wife of Marion Thomas Randle, son of Isham Randle and Francis Jackson. I have no dates of any kind for Sarah, although I have information on their children and lots of information on the Randle branch.
---
Phyllis Holloway
Deb - I recently found out from my grandmother (my mother's mom) that she too is a Washington. I have been very interested in my family's roots. We too are from Louisiana. My great grandmother's maiden name was Banks. Please give me some helpful hints on how to get started. Thanks for sharing your family.
---
email
Please forward any information on WASHINGTON, Arthur Langdran b. 06/06/1888 in Mississippi d. 01/04/1942 in St. louis, Missouri. Family migrated to Missouri around 1900. Father, WASHINGTON, George - mother, SEALES, Virginia.
---

Submit your page to 34 popular sites for free, using one form!
---
SOUTHERN ILLINOIS GUESTBOOK
COMING SOON
Read my DreamBook guestbook!
Sign my DreamBook!
[ Home ] [ Ancestors] [ Illinois] [ Links] [ Research ][ States ]
[ Alexander Co, IL ] [Bond Co, IL] [Boone Co, IL] [Cook Co, IL] [Gallatin Co, IL] [Jefferson Co, IL] [Johnson Co, IL]
[Knox Co, IL] [Macoupin Co, IL] [Madison Co, IL] [Massac Co, IL] [Peoria Co, IL] [Pope Co, IL]
[ Pulaski Co, IL] [Saline Co, IL] [Sangamon Co, IL] [St. Clair Co, IL] [Union Co, IL] [Williamson Co, IL]
Send mail to the Webmaster with questions or comments about this web site.
Copyright © 2007 DebDavis.org, All rights reserved.