WHAT'S NEW
at
DEBDAVIS.ORG
Week of April 18, 2010
Educational and Fun Links for Kids
Photos added to Ranney Hill Cemetery, Grand Chain, Illinois
Week of September 28, 2009
Crossland Photo Album Added
Harper Family Research Page added to the Madison County Illinois pages
Madison County Illinois Memorial Page added
Spearman Family Research Page added to the Madison County Illinois pages
St. Clair County Illinois Memorial Page Added
2008
Jena Six page created
Social Awareness page created
Week of February 19, 2007
Debdavis.org moves into a new home. All pages and links should be operable very soon. Please notify the webmaster if you are in need of something that doe not appear to be online.
The Grand Chain Gang has it' own domain now. The gang has grown to a point of requiring it' own website. There will still be links from this site or you can go directly to The Grand Chain Gang.
Week of October 15, 2006
New links added for the Negro League page.
Week of August 20, 2006
Link created to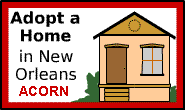 Hurricane Katrina links added. So much to do a year later.
HAPPY NEW YEAR!!!!!!!!!!!!!!!!!!!!
Week of January 1, 2006
Family Links Page created
Week of December 11, 2005
Peoria County, Illinois research and genealogy page
Week of September 25, 2005
Week of August 1, 2005
About your hostess features a little background information on the hostess of this site.
Week of August 21, 2005
Massac County, Illinois Webpage
St. Clair County, Illinois Webpage

Submit your page to 34 popular sites for free, using one form!
---
SOUTHERN ILLINOIS GUESTBOOK
COMING SOON
Read my DreamBook guestbook!
Sign my DreamBook!
[ Home ] [ Ancestors] [ Illinois] [ Links] [ Research ][ States ]
[ Alexander Co, IL ] [Bond Co, IL] [Boone Co, IL] [Cook Co, IL] [Gallatin Co, IL] [Jefferson Co, IL] [Johnson Co, IL]
[Knox Co, IL] [Macoupin Co, IL] [Madison Co, IL] [Massac Co, IL] [Peoria Co, IL] [Pope Co, IL]
[ Pulaski Co, IL] [Saline Co, IL] [Sangamon Co, IL] [St. Clair Co, IL] [Union Co, IL] [Williamson Co, IL]
Send mail to the Webmaster with questions or comments about this web site.
Copyright © 2007 DebDavis.org, All rights reserved.